About Me
My name is Catherine, a food blogger and dessert lover. If I look familiar you may have seen me on Zumbo's Just Desserts S2!
As an Australian-Chinese I share recipes and tips on delicious desserts inspired by amazing flavours, fresh produce and of course my Asian background.
To learn more about click here!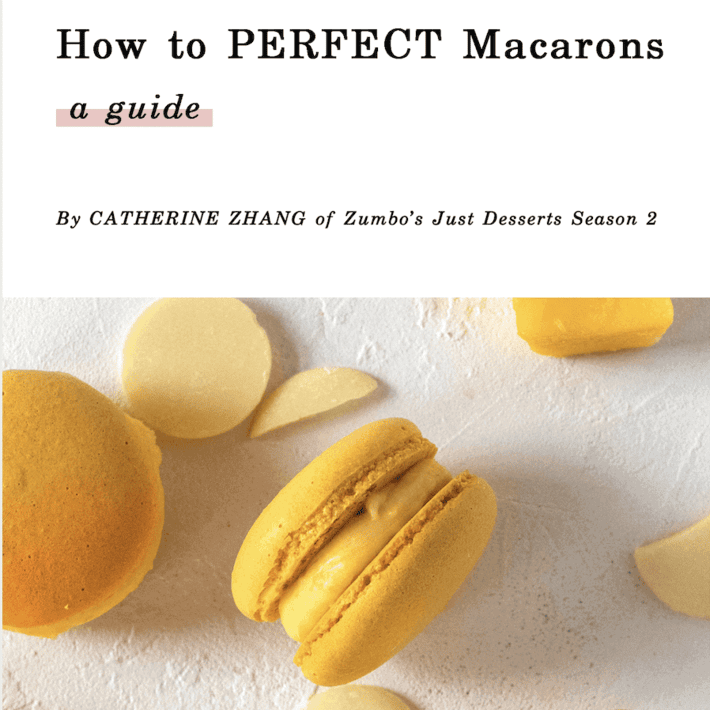 If you are looking to perfect your macarons look now further!  A photographic step-by-step guide to creating perfect macarons in 6 unique flavours.
If you love my recipes and flavours you won't won't to miss out on this!
Rhubarb, raspberry and pear… sound like a familiar flavour combination? That's because it was one of the flavour combinations of my grand final dish! I had so many requests to share the recipe for my grand final dessert, but I can't actually share the full recipe because of copyright restrictions….That's why I decided to take a few of the components to create a tart that you could recreate at home. This tart is a recreation one of the two rings in my final dish and it is one of my favourite tarts ever, partly because it was what I created in the grand final, but also because is just tastes so good!
Read More »