About Me
My name is Catherine, a food blogger and dessert lover. If I look familiar you may have seen me on Zumbo's Just Desserts S2!
As an Australian-Chinese I share recipes and tips on delicious desserts inspired by amazing flavours, fresh produce and of course my Asian background.
To learn more about click here!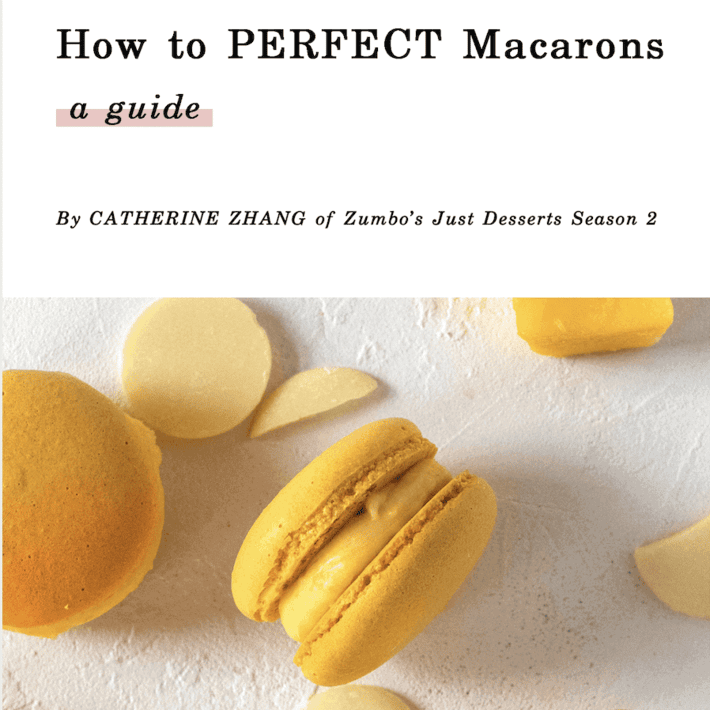 If you are looking to perfect your macarons look now further!  A photographic step-by-step guide to creating perfect macarons in 6 unique flavours.
If you love my recipes and flavours you won't won't to miss out on this!
It's nearly Easter time!! I didn't even realise it was that soon, and hadn't even gotten my easter baking plans organised! I guess that's how most of us are feeling at this time and so I debated as to post easter content or not. Not only me, but a lot of other food bloggers are feeling the same way about the current situation and whether they should be changing up their planned content to suit the current situation. What I've gathered from the general public is to stick with what I've always been doing! I assume that most people are following this blog to follow what I've been creating and not necessarily world updates… If you are reading this I hope that this blog post and recipe can bring you a fun project, an interesting read or just some excitement!
Read More »