About Me
My name is Catherine, a food blogger and dessert lover. If I look familiar you may have seen me on Zumbo's Just Desserts S2!
As an Australian-Chinese I share recipes and tips on delicious desserts inspired by amazing flavours, fresh produce and of course my Asian background.
To learn more about click here!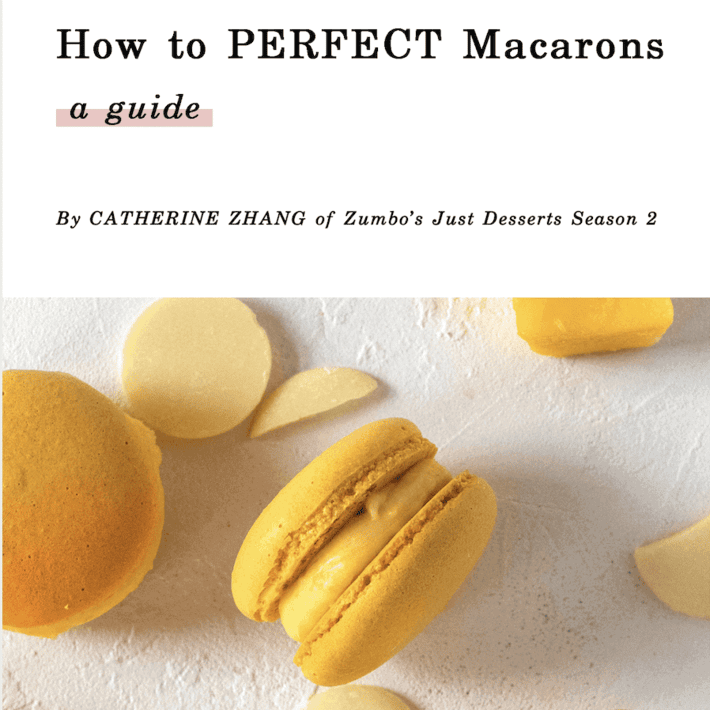 If you are looking to perfect your macarons look now further!  A photographic step-by-step guide to creating perfect macarons in 6 unique flavours.
If you love my recipes and flavours you won't won't to miss out on this!
A soft lightly spiced sponge with a light cream cheese frosting. This frosting has no butter, a little sugar and reminds me of a light fluffy cheesecake! It pairs amazingly with the soft carrot sponge, and trust me this will be the last cream cheese frosting recipe you will need.
Read More »