About Me
My name is Catherine, a food blogger and dessert lover. If I look familiar you may have seen me on Zumbo's Just Desserts S2!
As an Australian-Chinese I share recipes and tips on delicious desserts inspired by amazing flavours, fresh produce and of course my Asian background.
To learn more about click here!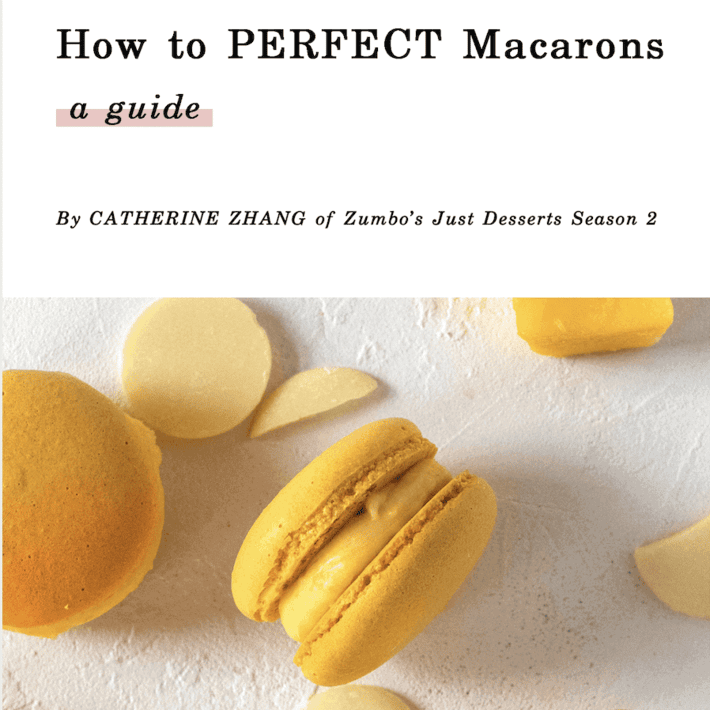 If you are looking to perfect your macarons look now further!  A photographic step-by-step guide to creating perfect macarons in 6 unique flavours.
If you love my recipes and flavours you won't won't to miss out on this!
It might be winter in Australia, but I wanted to create something fresh, light and summery for the rest of you all! This tart is so fruity, creamy and delicious that you'll want to keep coming for more. Inside a crisp and buttery almond crust is a tart rhubarb jam and smooth lemon cheese cream, all topped off with fresh sliced strawberries.
Read More »